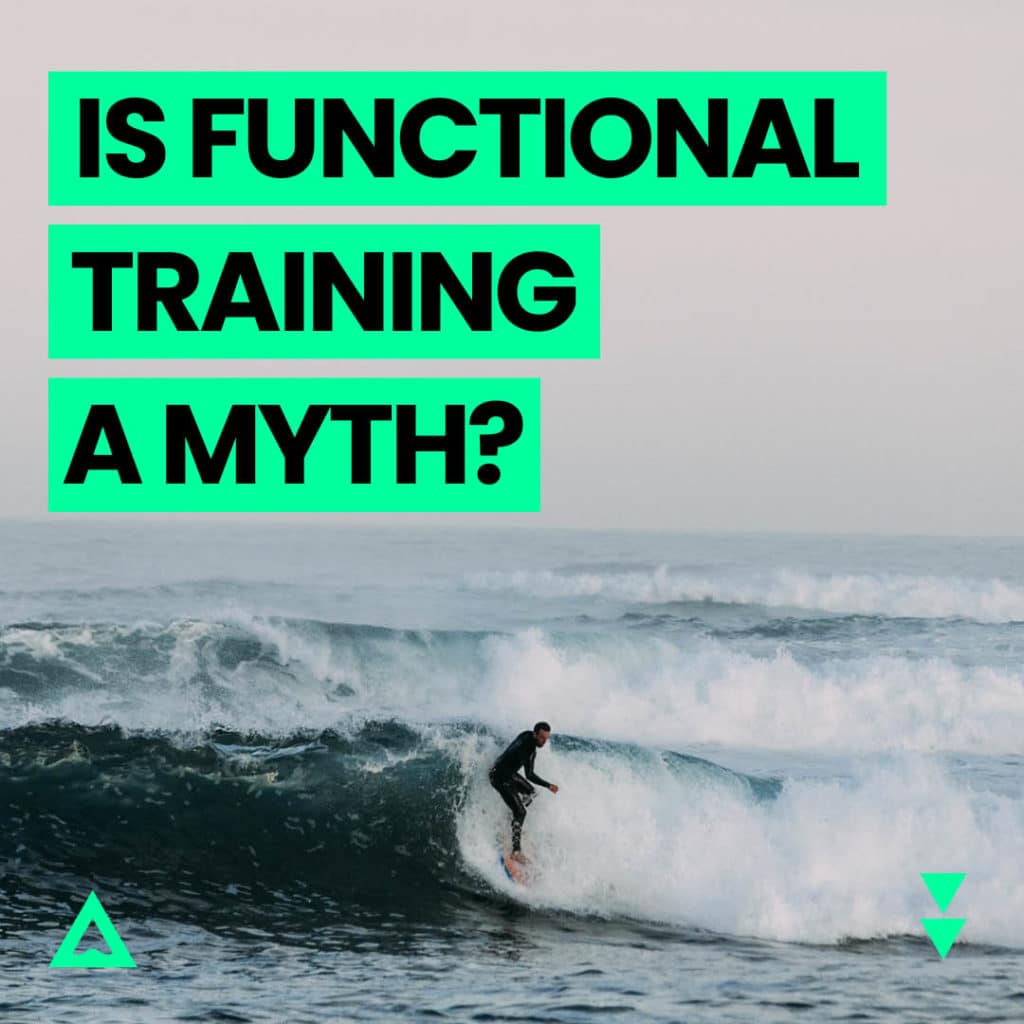 Functional training for surfers!
WHAT DO THE BELOW 3 STATEMENTS HAVE IN COMMON?
"Try squatting on this balance ball, it's more functional"
"Squatting on one leg is much more sport-specific"
"Traditional strength training is not dynamic enough to transfer to surfing"
That's right……they're all complete b*ll*cks
There are definitely useful applications for balance boards / balls in training (e.g. in certain rehab scenarios, activation, proprioception etc), BUT they don't produce 'functional strength'
…mainly because 'functional strength' isn't a thing.
You don't need to mimic a sports movement when in the gym to provide an effective strength stimulus.
Split squat variations are great and there are so many reasons why you might use them, but so many coaches and athletes use them on the basis that because you've split your stance, somehow miraculously that makes you better at your chosen sport.
It does not.
The principle of DYNAMIC CORRESPONDENCE was popularised by a very clever Russian dude called Yuri Verkoshansky (the Godfather of plyometrics) and provides a rationale for selecting exercises / methods that increase the 'working effect of key movements on competition exercise'.
In other words, which methods have the biggest carryover to your chosen sport, and they are:
Muscle groups involved in the exercise?

Range and direction of movement?

Where in the movement does the greatest FORCE occur?

Size of FORCE-effort and how quickly does it occur?

Regime of muscular contraction (i.e. sequence)?
The above criteria is GOSPEL in selecting methods and exercises, and you can see just how broad it is – opening up a huge number of options for coaches and athletes.
BUT Yuri doesn't seem to explicitly mention balance balls or splitting your stance…..weird that
Don't get sucked in by 'functional training'. Think about why you're doing an exercise / using a particular method and what you're actually trying to achieve.
I hope you have enjoyed this blog post about functional training for surfers. As always, let me know if you have any questions at all
THE FREE SURFING MOBILITY MANUAL
Don't allow a lack of mobility to limit your surfing, or your life! 'The Surfing Mobility Manual' was written by a coach working in professional sport.
"Adrenaline Athlete was a complete game changer. Alan's approach is so professional and not at all overwhelming…I've never felt so energised and confident in the line up and it's all down to hard work and the correct guidance from Alan."
Chris / Longboarder